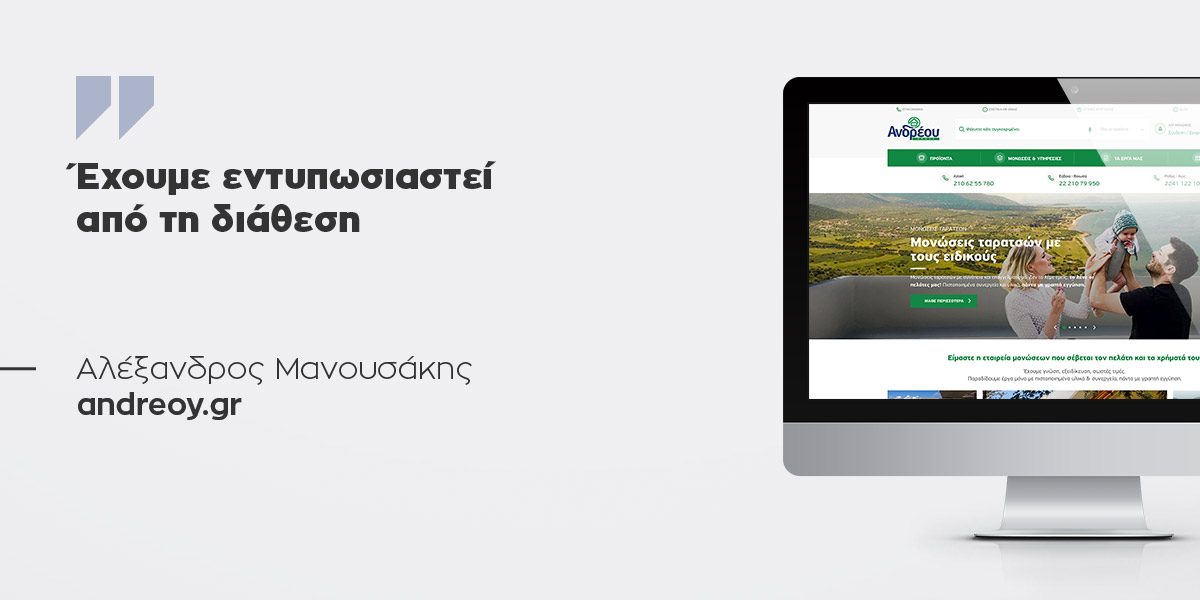 We got the below testimonial from Alexandros Manousakis of andreoy.gr, which we rebuilt and we focused on sales growth. Thank you very much, Alex!
"Two years ago, we decided to redesign our website. We were seeking a modern design in order to promote our services more effectively. At the same time, we wanted to build an e-commerce store on the same site. We put our trust in Savvas and we chose Netstudio. They were very confident about their success. The aesthetic result is exactly what we had asked Konstantinos. The site is live over a year now and we can say that Savvas' promises were 100% realistic.
Apart from numbers -which are not always accurate- we are impressed by the eagerness, the interest, the knowledge and the professionalism of the development and support team. The initial team was Mike, Konstantina, Maria, and Stelios. During the time there are more people who are taking care of our site and have solved all our problems even during non-working hours! For us, this is the most important part of our collaboration. We feel that whatever we may ask, will be processed the soonest possible. We shouldn't forget the marketing team, George, Mina, and Peny who are always by our side, with patience giving us advice and proposing. The collaboration with this team is perfect too.
See more testimonialshere.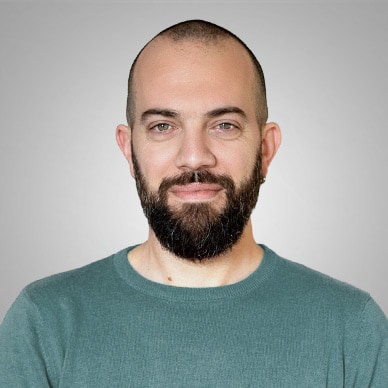 By George
Product/Account Manager
Published on 11 Feb 2020