Google Ads is still one of the major digital marketing tools. It is by far one of the most effective ways to promote your business but some wrong settings can cost you loads of money without any result.
In case you run Google Ads campaigns without experience it is really easy to lose money because of campaigns' structure mistakes and default settings that are "recommended".
Let's see which are these default settings.
#1 Search Network with Display Select
Google suggests showing your ads both in search and display network. The given explanation is that you can have more customers. But if we handle the search campaigns different from display campaigns, we can have more targeted ads. And combined to careful CPC check we can have more effective and low budget ads.
#2 Advanced Location Settings
In case you want to target to people in a specific location, you should pick the second choice, not the recommended.
If it is important for your company to attract people from specific regions, don't let Google choose to target users that "thinks" they have shown interest for your targeted location.
In case you want to show your ads to users that are not in your targeted locations but they are looking for your services, I strongly recommend to have different search campaigns without targeted location but add the location on your keywords.
#3 Search Network Include Search Partners
One of the settings that need close observation in Google Analytics so that you can control the budget given to Google Partners.
#4 Smart Bidding Strategies
This is not a default setting but Google tries to promote smart bidding strategies. When they first came up, their results were excellent. But now their effectiveness is questioned and you should be prepared that in case you want to use them, you might lose money.
#5 Mobile Bid Adjustment
In case your site is not mobile-friendly or you don't see transactions from mobile devices, adjust your budget based on devices.
#6 Google Display Network Settings
For many years Display campaigns and especially Dynamic Remarketing campaigns were running just fine using the default settings. But since kids use their parents' phones, they can see your ad and click on it by mistake. So the rates are really low.
#7 Remarketing & Dynamic Remarketing Settings
Google Ads platform has been built in a way that everyone can use it. But there are a lot of settings that are really difficult to spot and change. For example, remarketing campaigns have a very targeted audience. Users that have visited your site. The default Google Ads setting is to target not only your visitors but also users that are similar to your audience.
We, at Netstudio Digital Marketing team, create and manage effective campaigns. You can contact us in order to discuss your account!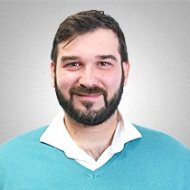 By Dimitris
Digital Marketing Expert
Published on 03 Dec 2019