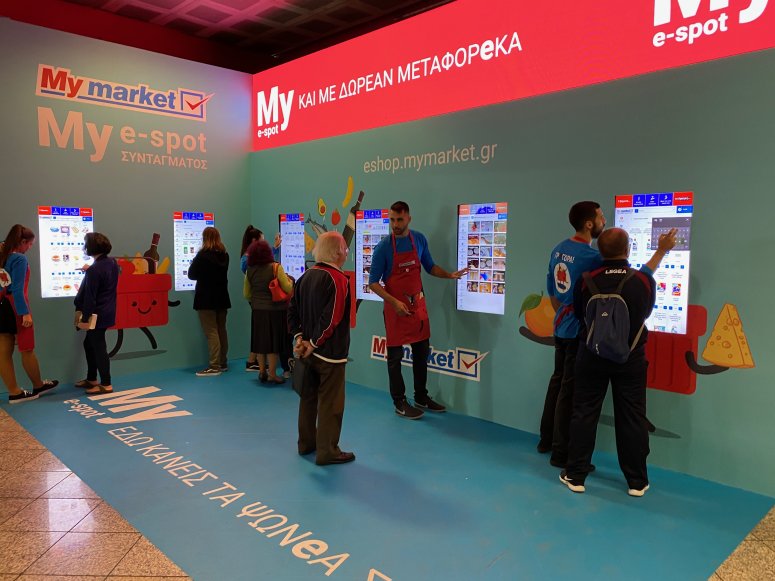 Netstudio team carried out the set up of a Virtual Super Market for "MyMarket" at Syntagma metro station.
The e-commerce store was designed to be displayed to touch screens at metro station "Syntagma" from 1 to 10 of November.
It was based on the Netstudio e-commerce platform, so the page speed was very fast and the site search was easy and quick thanks to the FindasticTM.
The checkout process was modified so the passers-by could make their order in seconds, only by adding their email.
The result was a very pleasant, easy and fast procedure that helped entry-level users to experience online shopping.