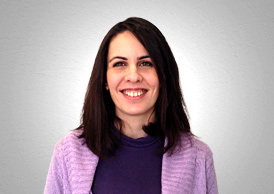 For the past few weeks I'm a member of the Netstudio development team. If someone told me a few weeks ago that I would be writing my first blog post and especially for Netstudio, I wouldn't believe him. So, as the newest member here, and from my new shiny office(!!) I'll try to describe my first impressions from within.
First Contact
I knew Netstudio quite long before I joined their team. Firstly because they were working with my favorite CMS, Drupal. The second reason was the quality of their Drupal-powered projects. Their portfolio was showing a highly professional team that knew their way around the corners of the Internet. I was impressed by the groundbreaking projects that they had developed and the modern and user-friendly design that they use. Netstudio's s projects have always set the standards pretty high in web development and they were a point of inspiration for the rest of us. As I was searching their site a little bit more, I realized that it isn't a company that just builds sites. They constantly try to evolve and keep their skills up-to-date as technology advances day by day. They're actively participating in conferences all over the world, from the USA and San Francisco to the UK and London. But also here in Greece they participate in relevant events. Furthermore, they are actively involved in the Drupal Open Source Community by filing bug reports and contributing modules.
Approach
This sounded like the company I was dreaming to work for! So I sent them my cv (fingers crossed)... The truth is that I didn't want to give high hopes to myself given the particular situation in Greece. And Yet! Our first communication was via email. They asked me to fill out some tests to evaluate my knowledge and my experience. I remember that while I was doing these tests I was even more nervous than when I was giving University entry exams! Long story short, I did well, so we arranged our first on-site meeting. The first thing they told me, was how important it is to see if (and how) I could fit well in the team and if I could adopt and follow their workflow, so more meetings followed... Every time my anxiety grew more and more … Finally, one day, I received ​​the call I was expecting! After all the anxiety and stress they announced to me that they wanted me to join their team! (Hooray!)
New Start
I couldn't wait to start! The environment from the first day was very friendly! They made me feel comfortable and made sure I have everything I need to give my best. Seeing from the inside the way they were working, they stood up to my expectations! People Netstudio team are "Pixel Men". Perfectionists, who pay attention to every single little detail, as in the end, even the smallest details can make the difference. They love what they do and they do it with passion. They are open-minded to new ideas and suggestions for new tools and technologies, that may improve the way they're working. This is very important, especially in the IT field where changes happen day by day. They are constantly looking for ways to make something even better, load faster, and be more user friendly. I feel very lucky that I was given the opportunity to be among so talented people who love so much what they are doing. I have a long road in front of me in order to become a "Pixel... woman" myself, and I have certainly many exciting things to learn in the process, but I know I will learn from the best and I will definitely enjoy it!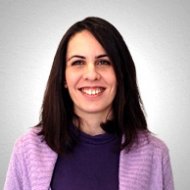 By Maria
Web Developer
Published on 06 Jan 2013