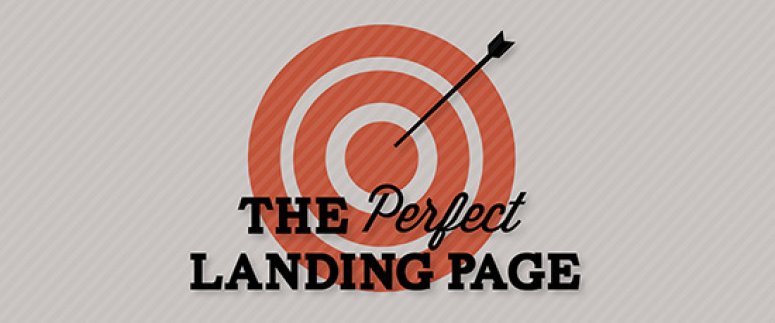 Imagine you are in the middle of the most central road in your town and you have only a few minutes to buy a shirt. You know that there are two stores. The first somewhere in a big mall and the second at the end of the road. Which one will you choose to visit?
This is similar when we surf the internet. All of us have left a website because we cannot find what we were looking for. There is a lot of information and we are confused. This led to simple one-page websites which are nice and neat.
What is a landing page;
Landing page is a website that has small page depth. We are talking about up to three pages. They offer a simple presentation of a product or service A landing page usually consists of small text, images and/or videos and a contact form. Some landing pages have the option to buy the product.
Can you give me an example?
A landing page example is extramarble.com.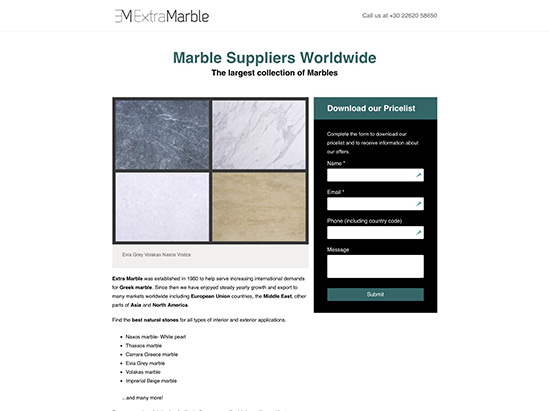 The user "lands" on the landing page and not browses tabs like "products, about us, contact" in order to find the information he wants. This landing page brings over than 30 contact forms on a monthly basis
Will customers find my website easily?
The question is "is there any chance a landing page be visible in Google?" This is a disadvantage. The fact is that it is difficult to compete with complex websites. But we have the solution. Google gives us the opportunity to advertise our website and bring it on the first page!
A landing page cannot compete for a typical online store or website.
Your landing page
Netstudio, has developed "Sales packs" which cover the landing page, Google Ads and Google Analytics account, the hosting and email marketing implementation. There are other tools too like A/B testing which cover the needs of a landing page and make the page more competitive. The cost is not prohibitive .
You can contact us about your landing page. Feel free to complete the contact form!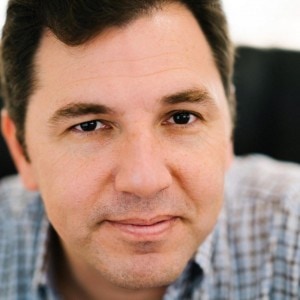 By Yannis
CEO & Founder
Published on 08 Jul 2016