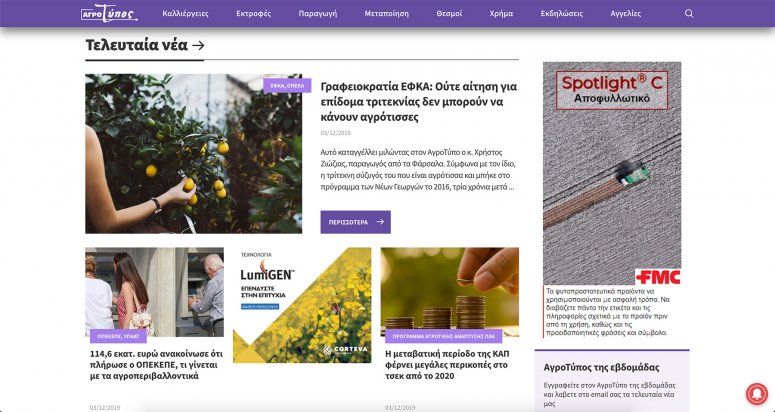 The new agrotypos.gr is now live. The builing was on Drupal 8 by Netstudio team.
agrotypos.gr is a news site. Its main goal is the valid and punctual information about the agriculture and livestock.
It is a site with more than 70.000 articles. The correct presentation of this content was calling for a custom design and of course we embeded Netstudio smart filters FindasticTM. The search results are really fast and the user can search for synonims, misspelled or even use the voice search.
The site's main profit is from ads banners, so we paid attention on how we are "serving" the ads..
Customer mr Nikos Giannopolitis said about our collaboration:
"The site was really important for our company. Now it is completed thanks to Netstudio contribution. I beleive that the main advantage of Netstudio is the opportunity that gives customers to have a really professional web design by designers like Konstantinos. Moreover the site was ready within the timeframe we had given and there were almost no bugs. The last one unfortunatelly is not given.
Netstudio team was available and they always gave solutions. Last, but not least, the contribution of Yannis Karampelas, founder and CEO of Netstudio, was very important as his advice was valueable. I suggest to ask his mind if you wish to make a site. I totally recommend Netstudio.".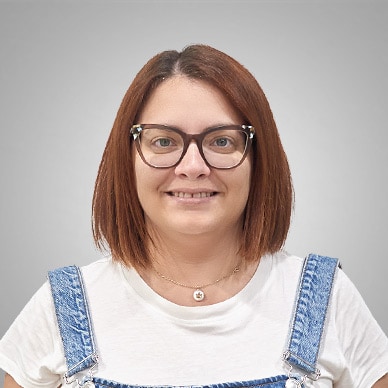 By Konstantina
Project Manager
Published on 03 Dec 2019