Seamless ERP Integration
Connect your business's ERP system with the e-commerce store for automated synchronization and data management. Streamline operations and enhance efficiency with our comprehensive integration solution.
Product Technical Characteristics
Streamline Your Business Processes: Experience seamless integration between your website and ERP system, as orders placed on the website are automatically transferred to the ERP. With each order completion, we securely transmit the customer's details (name, email, billing details, shipping details) and the order specifics (products, quantities, costs) via a reliable webservice. This ensures efficient and accurate synchronization of data, enhancing your business operations.
Effortless Management of Your Online Catalog: Efficiently manage your online catalog by seamlessly retrieving product data from your ERP system. Through a reliable webservice, we retrieve essential product information such as product code, title, price (before and after discount), brand (manufacturer), categories, product photos, and additional details like size and color for clothing items. While the core data is automatically synchronized, you have the flexibility to manually update the remaining product information on your website. In multilingual scenarios, we ensure that product fields are derived for each language, enabling smooth localization and enhanced customer experience.
Real-time Accurate Stock Sync: Maintain accurate and up-to-date product availability information on your website by seamlessly syncing it with your ERP system. Our solution retrieves the availability of products either periodically or upon manual selection, ensuring that customers have access to the most current stock information. With real-time availability updates, you can confidently manage inventory levels and provide a seamless shopping experience for your customers.
ERP Software compatibility
This specific plug-in is compatible with the following ERP systems:
Softone
Navision
Galaxy
Atlantis
Capital
Entersoft
Pylon
SAP
ILYDA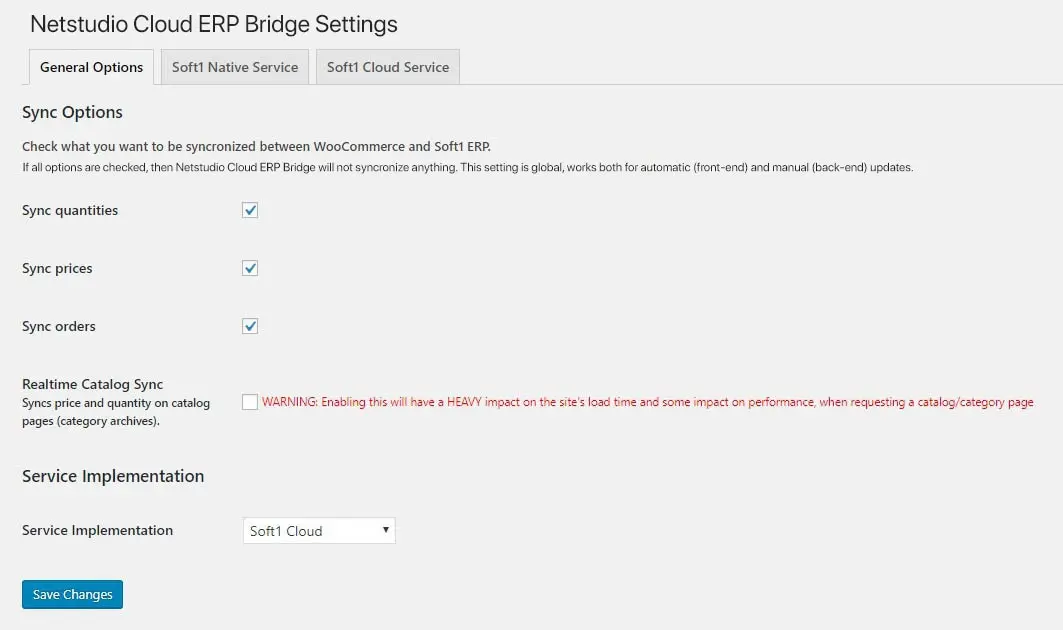 With real-time data synchronization at your fingertips, imagine the possibilities: streamlined operations, enhanced productivity, and a customer experience like never before. Join the ranks of industry leaders and propel your business forward. At the price of 2000€ you can invest in the future of your success today with our premium ERP Plugin.
Ask us. We respond immediately.
We respond to all inquiries in less than 12 hours and most of the time in less than 1 hour!