Making history since 1782
From generation to generation, for the past 241 years, Loulis Mills is faithful to its values by focusing on the quality, service and satisfaction of its customers. The aim of this new site is to "introduce" the visitor to the history and philosophy of the company, so he becomes more intimate with it and therefore build a bond of trust and reliance with the company and the company products.
The company operates in Greece with four state-of-the-art production units, occupying the 1st place in the Greek flour industry in grinding, sales and technology.
A tool for every modern baker
We have created for the Loulis Mills an easy-to-use search engine for all the basic recipes and products that a typical modern Greek baker, and not only, needs. Thus, the visitor can easily and quickly find the flours that interest him as well as recipes that are written by the best bakery technicians of our company.
Design that whets your appetite
The design was one of the challenges of the project. Special attention had to be paid to detail so that we could accurately render the style and aesthetics of the company. With the impressive photos of the recipes on the main page, the result definitely whets the appetite!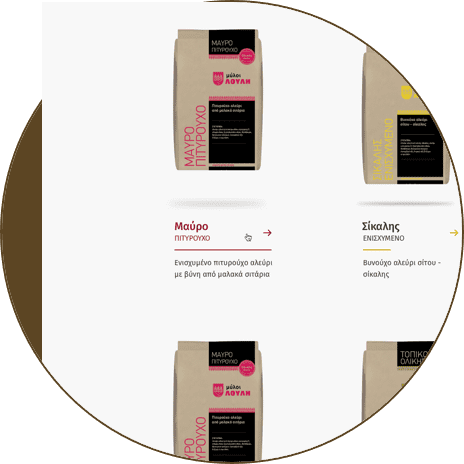 Who said the FindasticTM is only for online stores? We customized FindasticTM, so that Loulis Mills users be able to search among many recipes, products and articles and have the results instantly.
Evi Louli for Netstudio
See what Evi Louli, Marketing Manager of Loulis Group, told about working with Netstudio:
See more casestudies
Ask us. We respond immediately.
We respond to all inquiries in less than 12 hours and most of the time in less than 1 hour!